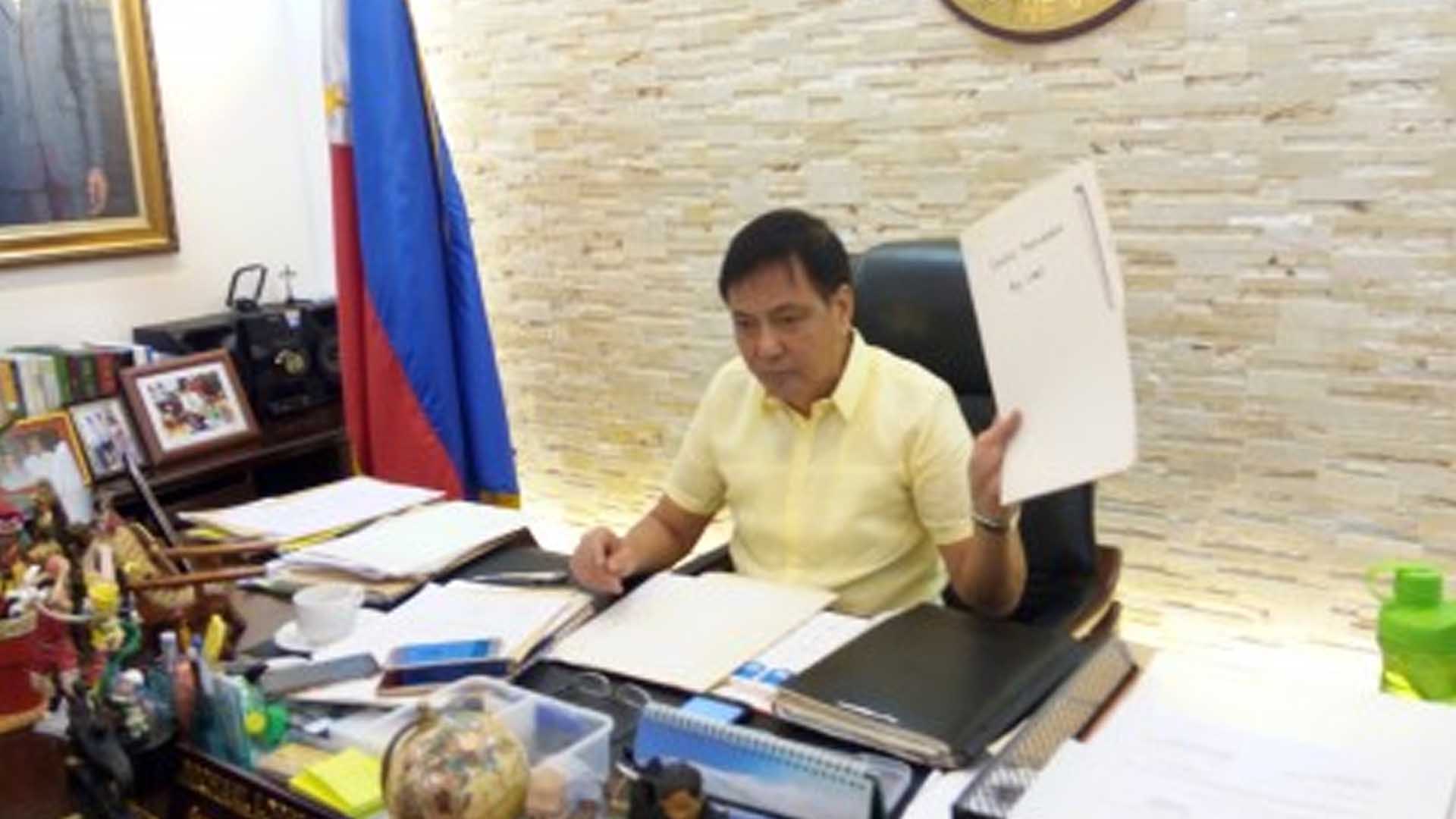 Vice Mayor Michael Rama expressed his opposition to the creation of the Cebu City Sinulog Governing Board through an executive order (EO) issued by Mayor Edgardo Labella last August 23.
Rama said the creation of the governing body would result in the loss of the autonomy of the Sinulog Foundation, Inc. (SFI), which has been the main organizer of the Sinulog Festival for the past 38 years.
"I have not been informed about the EO, and I don't know how this can be reconciled," Rama, who was recently elected as SFI chairman, said in a press conference at his office. "With the governing body, what will happen to SFI? Who will be in charge of the marketing?"
Last Friday, Labella signed and issued an EO creating the Sinulog Governing Board to oversee, review, and approve all resolutions and actions of the SFI and the Executive Committee.
"There is an imperative need for the creation of a board that will complement the function of the Sinulog Foundation that will focus on coordinating with the concerned agencies and entities to ensure smooth implementation of core activities, thus assuring the success of the Sinulog Festival celebration," part of the EO read.
Rama said he will meet with the SFI Board of Trustees and the Executive Committee to discuss the "surprising" development.
He said he will also speak with the mayor to clarify the matter as this will surely affect SFI's preparations for next year's Sinulog Festival.
The Sinulog celebration is held every third week of January.
"This needs to be clarified. What is their real intention in creating the governing board? Maybe they are thinking they can do better than us," Rama said.
The Sinulog Foundation was created as a private organization independent of the city government and free from politics.
Rama said he was really worried that the SFI would lose its independence because of the direct authority of the governing board, headed by Labella, over the foundation.
"The governing body is an added layer of bureaucracy. But I'm not here to quarrel. I'm here to stand for what I believe in," he added. (PNA)