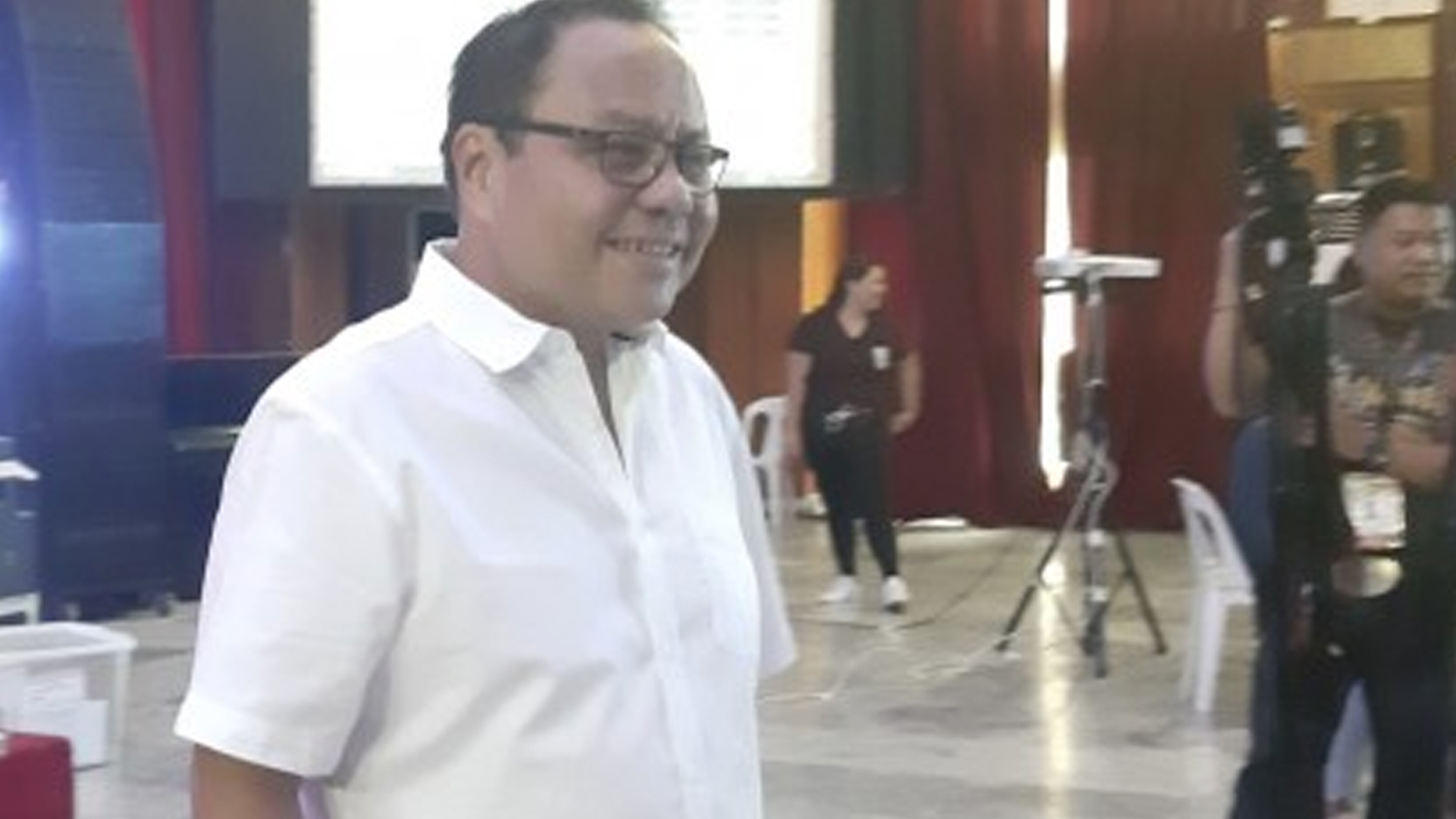 Cebu 3rd District Representative Pablo John Garcia said his election as Deputy Speaker of the 18th Congress will be put to good use to advance the interest of Cebu and the Visayas.
Garcia confirmed in a phone interview, that he was chosen on Tuesday by his peers in the House of Representatives as Deputy Speaker under the leadership of Speaker Alan Peter Cayetano.
He said he will be "representing the Visayas."
Once sworn into office, Garcia will earn the distinction as the lone Cebuano congressman from among the 18 Deputy Speakers of the 18th Congress.
Garcia thanked the "full support" of his fellow Visayans for choosing him to assist the speakership of Cayetano in the Lower House.
"It's because of Cebu and the Visayas. We will be the voice of the Visayans in the 18th Congress," he said.
"I will use this platform to advance the interest not only of my own district but also for my Cebu and the Visayas," he added.
Garcia said among the concerns that he will usher as Deputy Speaker will be more infrastructure projects for Cebu and other regions in the Visayas.
Other Deputy Speakers elected on Tuesday are Pangasinan 3rd District Rep. Rosemarie Arenas, Sagip Party-list Rep. Rodante Marcoleta, and Misamis Occidental 2nd District Rep. Henry Oaminal.
Garcia, Arenas, Marcoleta, and Oaminal's election made the total Deputy Speakers in the 18th Congress to 18.
The Lower House earlier elected 14 Deputy Speakers led by Davao City 1st District Rep. Paolo Duterte.
Other elected Deputy Speakers were South Cotabato 2nd District Rep. Dinand Ledesma Hernandez, Sorsogon 1st District Rep. Evelina Escudero, Antique Rep. Loren Legarda, Surigao del Sur 2njd District Rep. Johnny T. Pimentel, Abono Party-list Rep. Conrado Estrella III, and Surigao del Sur 1st District Prospero Arreza Pichay Jr.
Also elected as Deputy Speakers were Antipolo City 1st District Roberto Puno, Cibac Party-list Rep. Brother Eddie Villanueva, Pampanga 3rd District Rep. Aurelio "Dong" D. Gonzales Jr., Camarines Sur 2nd District Lray Villafuerte, Batangas 2nd District Rep. Raneo Abu, Mandaluyong City Rep. Neptali Gonzales II, and Laguna 1st District Rep. Dan Fernandez. (PNA)