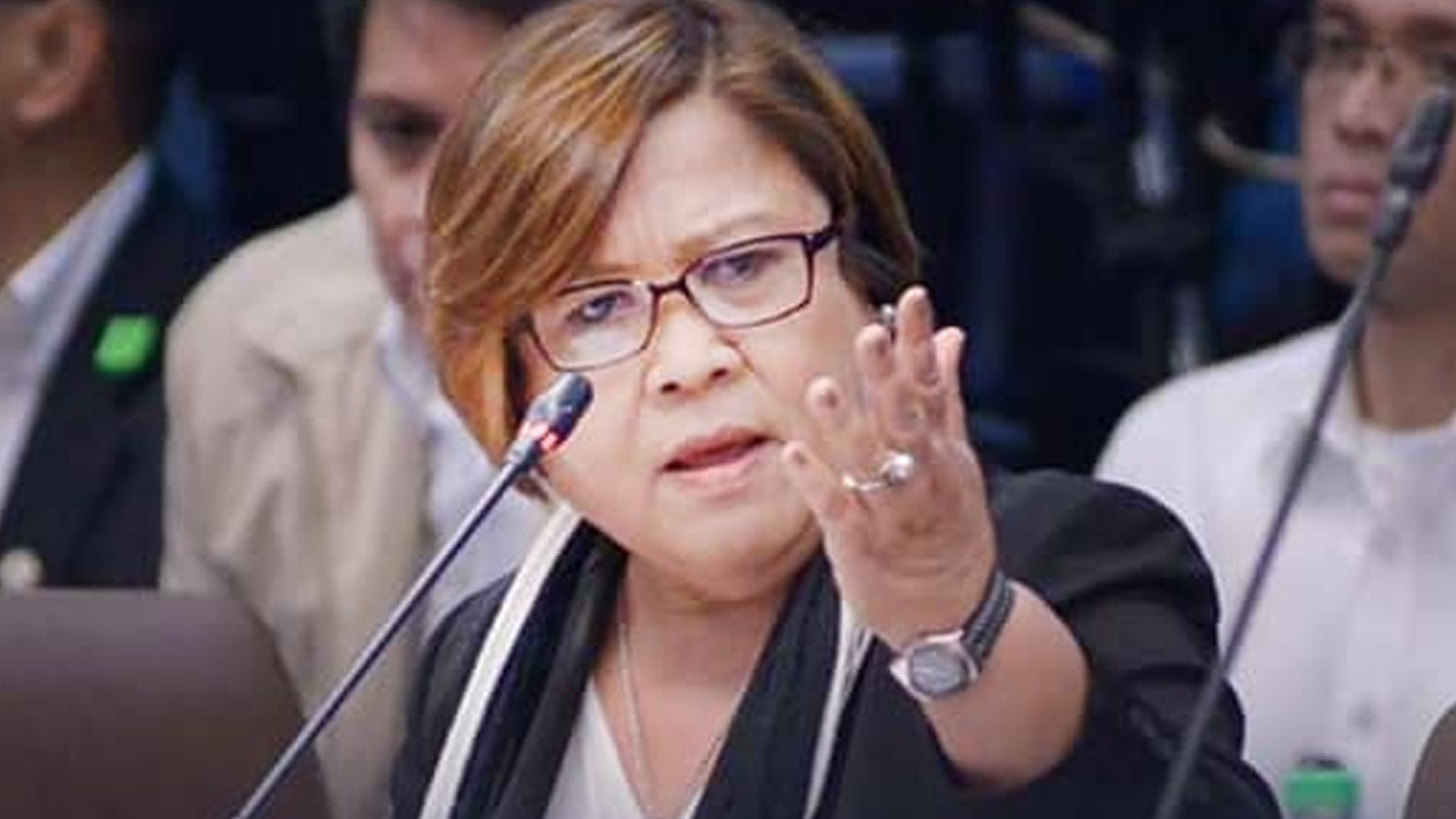 Opposition Senator Leila M. de Lima has filed an urgent motion asking the Muntinlupa City Regional Trial Court Branches 205 and 256 to grant her a temporary furlough to visit her 86-year-old ailing mother in Iriga City.
In an urgent motion, De Lima asked for a temporary furlough on August 15, 2019, or as soon as possible, to visit her mother, Norma Magistrado De Lima, possibly for the last time.
"Accused De Lima appeals to the utmost kind consideration of the Honorable Court, as a daughter who wants to be able to see and, perhaps, hold her mother close for the last time," De Lima's urgent motion stated.
"As a daughter, she owes everything to the woman who gave her life and, in her present predicament, the only way she could show her deepest love and appreciation for her mother's love and care over the last 60 years is to be with her in her last moments on earth," it added.
Since her detention on February 2017, De Lima has only seen her mother twice. The first was on Dec. 23, 2018 when her mother was brought to her place of detention at the Philippine National Police – Custodial Center in Camp Crame, Quezon City.
The second meeting happened on June 16, 2019 when De Lima was granted a furlough by the courts to attend the thanksgiving dinner for his younger son, Vincent Joshua de Lima Bohol, for passing of the Bar Exam.
According to De Lima, she would shoulder all the expenses that may be incurred by the proposed furlough and provide the courts with the necessary documentation from the hospital and the doctors as it becomes available.
In her motion, De Lima indicated that she was informed last Aug. 8 that her mother was once again hospitalized at the Villanueva Tanchuling General Hospital in Iriga City on Aug. 4, 2019.
Based on the information she received, she narrated that the physicians have advised her other family members against prescribing or administering more drugs considering her mother's advanced age.
De Lima also informed the courts that her mother's physicians deemed the latter's condition as critical and is said to be expected to further quickly deteriorate.
Mrs. Norma Magistrado de Lima is the only living parent of the lady Senator from Bicol since her father, the late Commission on Elections (Comelec) Commissioner Vicente Bagaporo de Lima passed away in 2012.
"In fact, Accused De Lima has not been able to visit his grave or attend events to commemorate the anniversary of his death, the most recent of which was 10 days ago, on 30 July 2019," the motion stated.
As of this writing, her mother was transferred to a hospital in Naga City.
Photo Credit: facebook.com/leiladelimaofficial