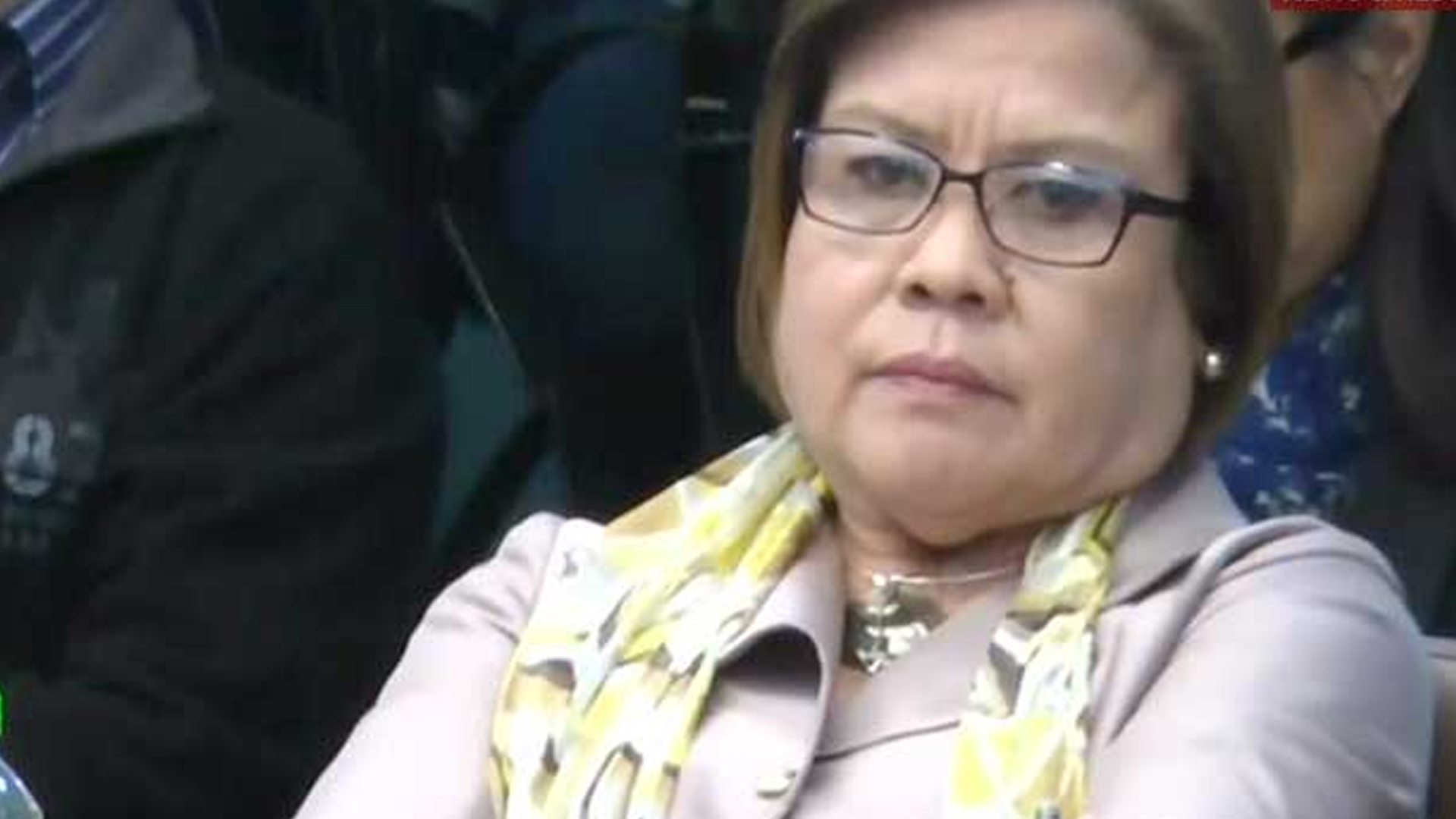 Opposition Senator Leila M. de Lima has underscored the need to strengthen vision care for every Filipino to avoid eye defects, such as blindness, even as she welcomed the enactment of a law providing free vision screening for kindergarten pupils.
De Lima filed Senate Bill No. 852, or the "National Sight Strategy Plan Act", which seeks to create eyecare clinics or centers nationwide under the National Sight Strategy in order to address the prevalence of vision defects, including blindness.
"We need to consider the various implications and effects of visual impairment on the relatively large number of affected individuals in our society. It is often overlooked how visual impairment impeded learning and diminishes the general well-being of those who suffer from them," she said.
"It similarly affects our economic growth more than we realize because visual impairment could vastly result to loss of productivity and income which likewise could lead to poverty and social dependency," she added.
De Lima's filing of SB No. 852 came as the whole nation observes this month as the "Sight Saving Month" designed to raise public awareness about the importance of protecting and taking care of the eyes among Filipinos.
De Lima, who chairs the Senate Committee on Social Justice, Welfare and Rural Development, also welcomed the recent enactment of Republic Act No. 11358, or the National Vision Screening Act, which was a step in the right direction.
However, she added that the new law has limited scope as it only addresses the need of visually-impaired kindergarten children.
Signed into law by Mr. Duterte last July 31, RA No. 11358 mandates both public and private schools to check on the vision of kindergarten pupils to identify early childhood vision problems.
The new law seeks to provide immediate attention to visually-impaired kindergarten pupils as well as aid in continuing research on visual impairment among children.
Citing latest statistics from the Department of Health (DOH), the lady Senator from Bicol however pointed out that there are around two million Filipinos who continue to suffer from moderate to severe visual impairment.
Official figures show that around 332,150 people in the country were bilaterally blind while the number of persons with bilateral low vision had reached 2.179 million.
The World Health Organization also ranked the Philippines among the three countries in the Western Pacific that account for the most incidence of blindness in the region.
"The occurrence of the high incidence of vision defects and abnormalities, which poses serious health issues on many Filipinos, is apparent in our country and yet eye care continues to be the least priority of our government when it comes to public health," De Lima said.
To address the problem of visual impairment among Filipinos, De Lima's proposal seeks to institutionalize a National Sight Strategy that provides a comprehensive national plan of action to address the prevalence of vision defects, including blindness.
Under the proposed measure, eyecare clinics or centers shall be established in all national and local government healthcare facilities and to be manned by competent eyecare professionals, including ophthalmologists, optometrists and opticians.