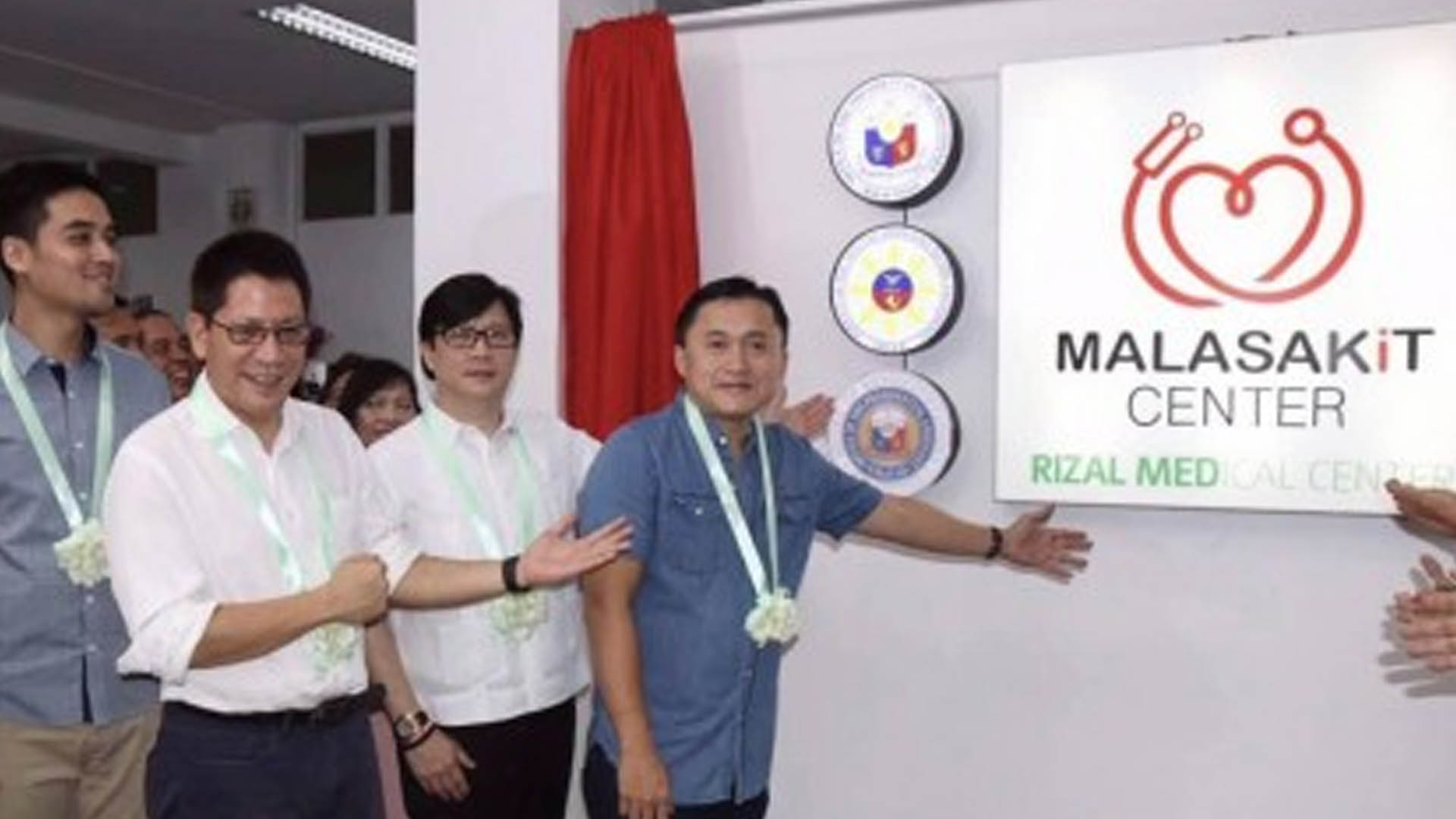 Presidential Assistant for the Visayas Secretary Michael Lloyd Dino defended the creation of the Malasakit Center and asked critics not to politicize the one-stop shop that gives poor patients easy access to medical assistance from the government.
Dino's reaction came after Senator Christopher Lawrence "Bong" Go delivered a privilege speech on Tuesday, slamming Albay Rep. Edcel Lagman for criticizing the Malasakit Center during a congressional deliberation on the proposed budget for 2020 last week.
The lawmaker from Bicol region questioned the Philippine Charity Sweepstakes Office's funding for the Malasakit Centers nationwide, describing them as "partisan tool rather than a medical outlet" and "mere outlets for referral."
However, Dino said that the Malasakit Centers spread all over the archipelago require neither endorsement nor referral from politicians.
In a statement sent to the Philippine News Agency (PNA), Dino surmised that "the reason why they criticize the Malasakit Center (is that) it does not require endorsement from any politician for patients to avail of the medical-financial assistance from government agencies."
In the past, poor patients could only avail of financial services from government agencies if they carried with them a letter from a politician, endorsing their request for assistance, which, Dino said, is no longer happening.
"Some politicos are threatened that they are losing their so-called power to endorse constituents to ensure that the public remains beholden to them," Dino said.
"Taking away endorsement from politicians makes the financial assistance available to all Filipinos regardless of political affiliation. These politicians, whose main responsibility is to serve the public, do not really understand what they are criticizing," he added.
Dino lamented that Lagman was creating a controversy out of a program initiated by the administration.
"Their only goal is to create a political issue against a very popular presidential initiative. I ask them not to politicize the Malasakit Center," he said.
Dino noted that the Malasakit Center is a brainchild program of Go, which aims to "bring all government medical-financial assistance easily available in a one-stop-shop inside government hospitals to help indigent Filipinos."
In his privilege speech, the former Special Assistant to the President, who landed on the Top 3 among the senators who won in this year's mid-term elections, described the Malasakit Center as one of the government's ways of giving back to the people the taxes that they paid.
"It has been very convenient for patients and their relatives to secure medical financial assistance from government because they are now in one office and inside the hospital. There is no point in sending these patients or their relatives and spend more money just to go from one agency to another just to secure the medical financial assistance or the practice of securing endorsement from politicians," Dino said.
President Rodrigo Duterte inaugurated the pilot Malasakit Center at the Vicente Sotto Memorial Medical Center in Cebu City in February 2018, where he promised PHP50 million for the center and the hospital's expansion. (PNA)