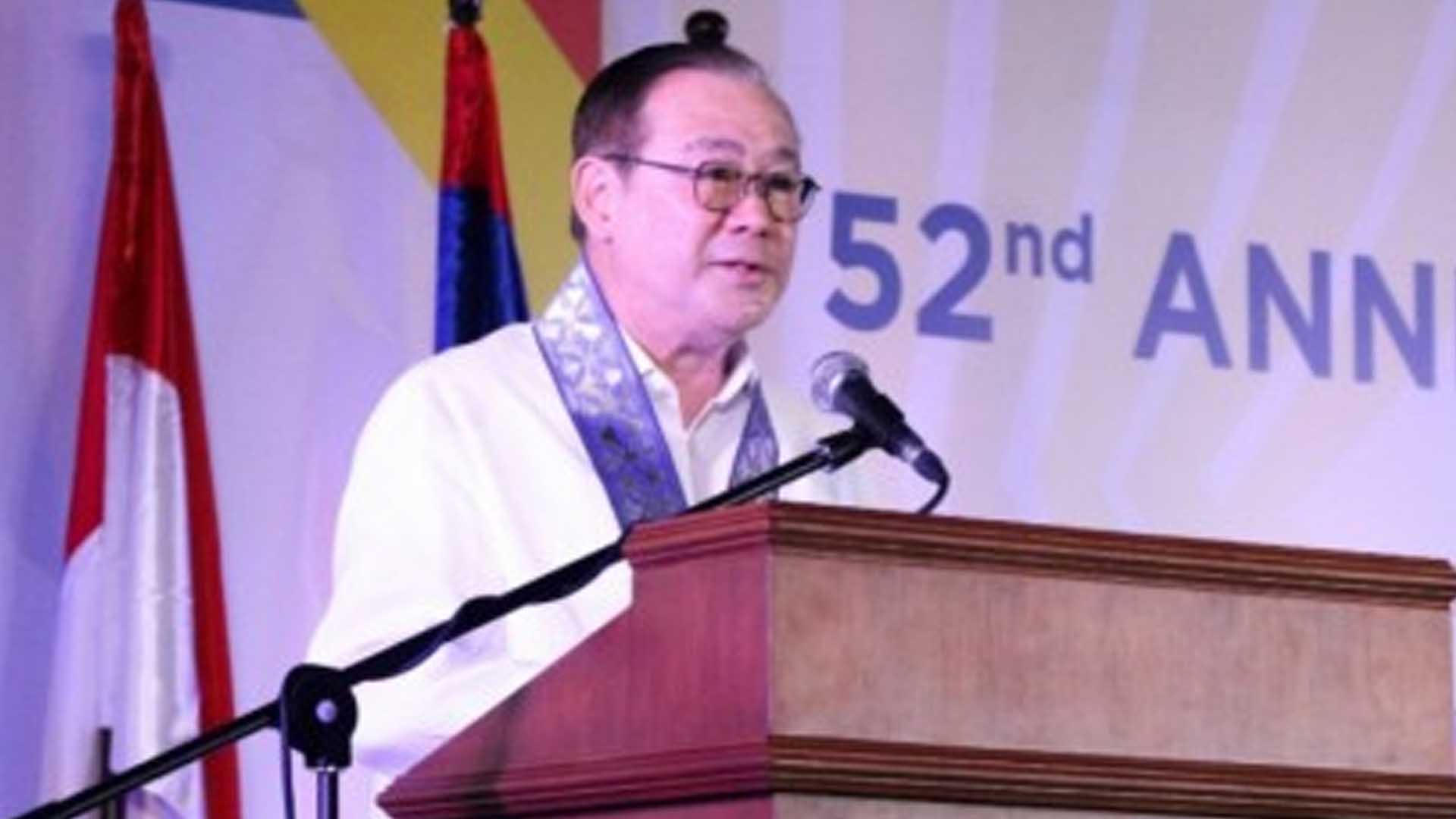 After 52 years since its establishment, the 10-member Association of Southeast Asian Nations (ASEAN) has now become a "stable regional grouping", Foreign Affairs Secretary Teodoro Locsin Jr. said.
"Fifty-two years since its establishment, the world is paying attention. ASEAN has become a stable regional grouping and boasts of a population of 642 million people, and a single market and production base with a combined GDP of USD2.8 trillion," he said in his speech during the bloc's anniversary celebration in Manila.
The top diplomat also said the Philippine government will continue to recognize ASEAN's role in achieving a "peaceful and prosperous region."
"As we near the halfway mark of ASEAN Community Vision 2025, ASEAN is preparing for the review of the progress that the three Community pillars have made since 2015," he said.
Locsin has just concluded his visit to Bangkok for the ASEAN Foreign Ministers' Meeting, during which counterterrorism, geopolitical strategy, China's progress and preeminent presence in Southeast and Northeast Asia, as well as the issue of South China Sea, were discussed.
In the meetings, Locsin said, "no government will stand for long in the face of the outrage of their publics should they ever surrender an inch of what they believe to be territorially theirs—as much China's as the Philippines and Vietnam and all the other countries."
He also noted Singaporean Foreign Minister Vivian Balakrishnan's vision of "ASEAN 20 years hence where none of the claims today are settled but where nothing stands in the way of limitless progress, prosperity and I dare say peace."
Disability highlighted
As part of the ASEAN anniversary commemoration, Locsin also highlighted the bloc's contribution to upholding the rights of persons with disabilities (PWDs).
"We are proud to say that 1.46 percent of the DFA workforce are Persons with Disabilities, in with the Act Expanding The Positions Reserved For Persons With Disability, which mandates that at least 1 percent of all positions in all government agencies, offices or corporations should be reserved for PWDs," he said.
"There is no better place to hold this commemoration than the Bulwagang Apolinario Mabini, named after whose limitations did not keep him from making exceptional contributions to his country," he added, referring to the commemoration's venue at the DFA office in Pasay City.
Locsin said as the Philippines took its first steps towards nationhood, it was revolutionary leader Mabini, known as the "sublime paralytic", who served as the first Filipino top diplomat.
"Foreign Affairs Secretary Apolinario Mabini led this department with a mind made sharper and a vision made brighter for his physical disability. We must imagine that he was moved as much by love of a country not yet his, as he believed strongly that those disabled or shackled by body or circumstance must be free of them to be all that they can be," he said.
"Disability compensates and tends to excellence. This belief drives ASEAN Community-building," he added. (PNA)