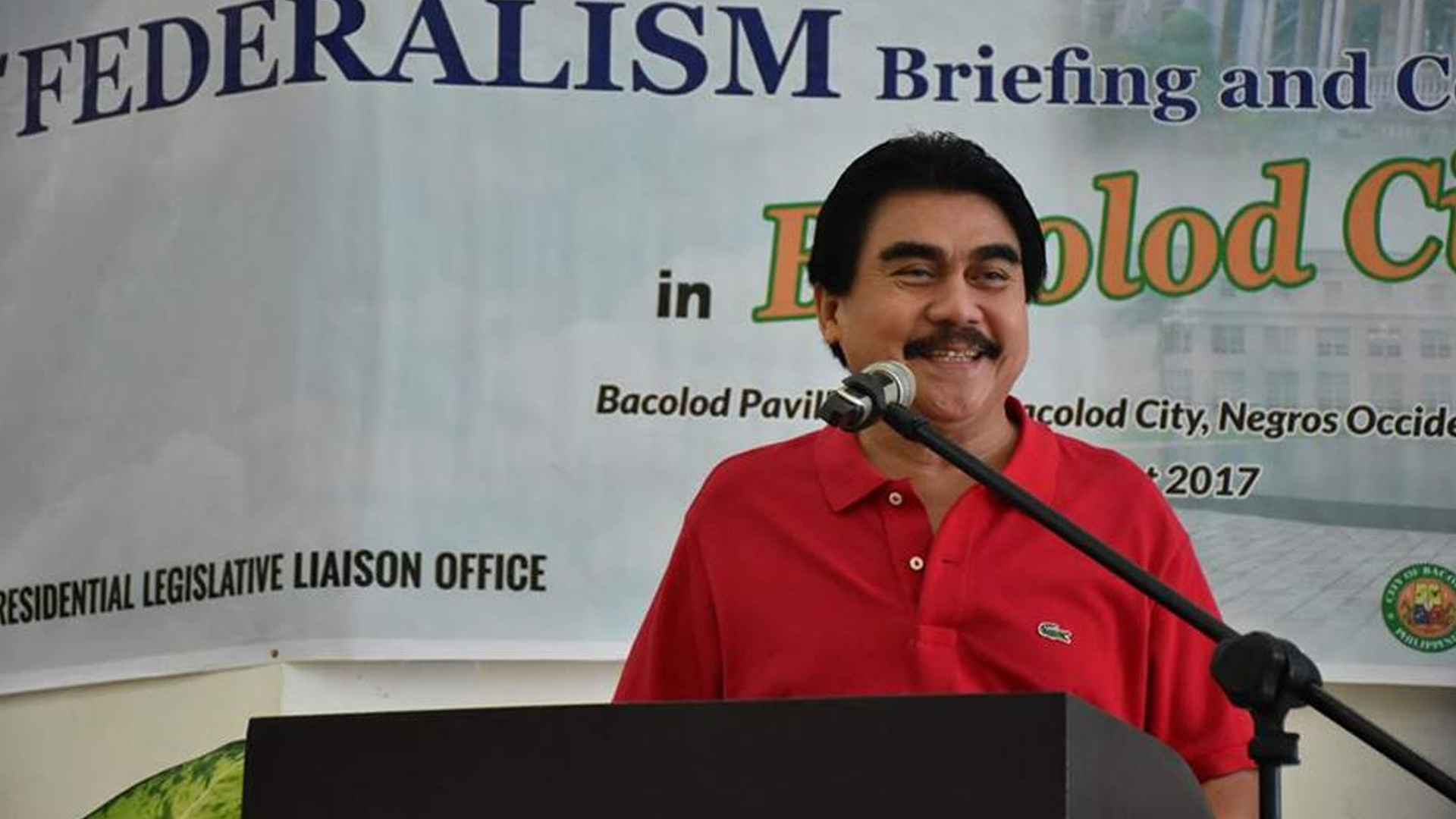 Mayor Evelio Leonardia said the trust given by President Rodrigo Duterte to the leaders of this city inspires him and his fellow officials.
"We feel there is a moral pressure upon us to live up to his expectations," he said in a press conference on Monday.
During the oath-taking of the city's elected officials on July 1, the President, in a video message, expressed regret that he could not attend the event since he had to preside a Cabinet meeting the following day.
"Just the same, I'm happy that you were elected once again, that Bacolod City is in safe hands. And, of course, I wish that you will be there in the political arena, maybe, a little bit longer to serve the people. That's what it's all about, service to the people — nothing more, nothing less," Duterte told Leonardia.
The mayor said he was overwhelmed by the President's message, which was "unexpected" and "a big, pleasant surprise".
"It was a big inspiration, but at the same time that tells us that the more trust the President gives us, the more that we should perform," Leonardia said.
The Chief Executive also greeted Vice Mayor El Cid Familiaran, extending him "my deepest respect on your being reelected" and also Lone District Rep. Greg Gasataya, whom he wished "a fruitful stint in Congress".
During the campaign for the May 13 elections, Duterte endorsed the reelection bids for a second term of the city's three top officials, who ran under the Grupo Progreso coalition.
Moreover, Leonardia said that as the mayor, he has to cope with the needs and demands of Bacolod as a growing city.
"I have to keep up with that. There is no room for stagnation, to stand-by. We always have to go forward because our people need more, want more," he added. (PNA)
Photo Credit: facebook.com/BingLeonardia