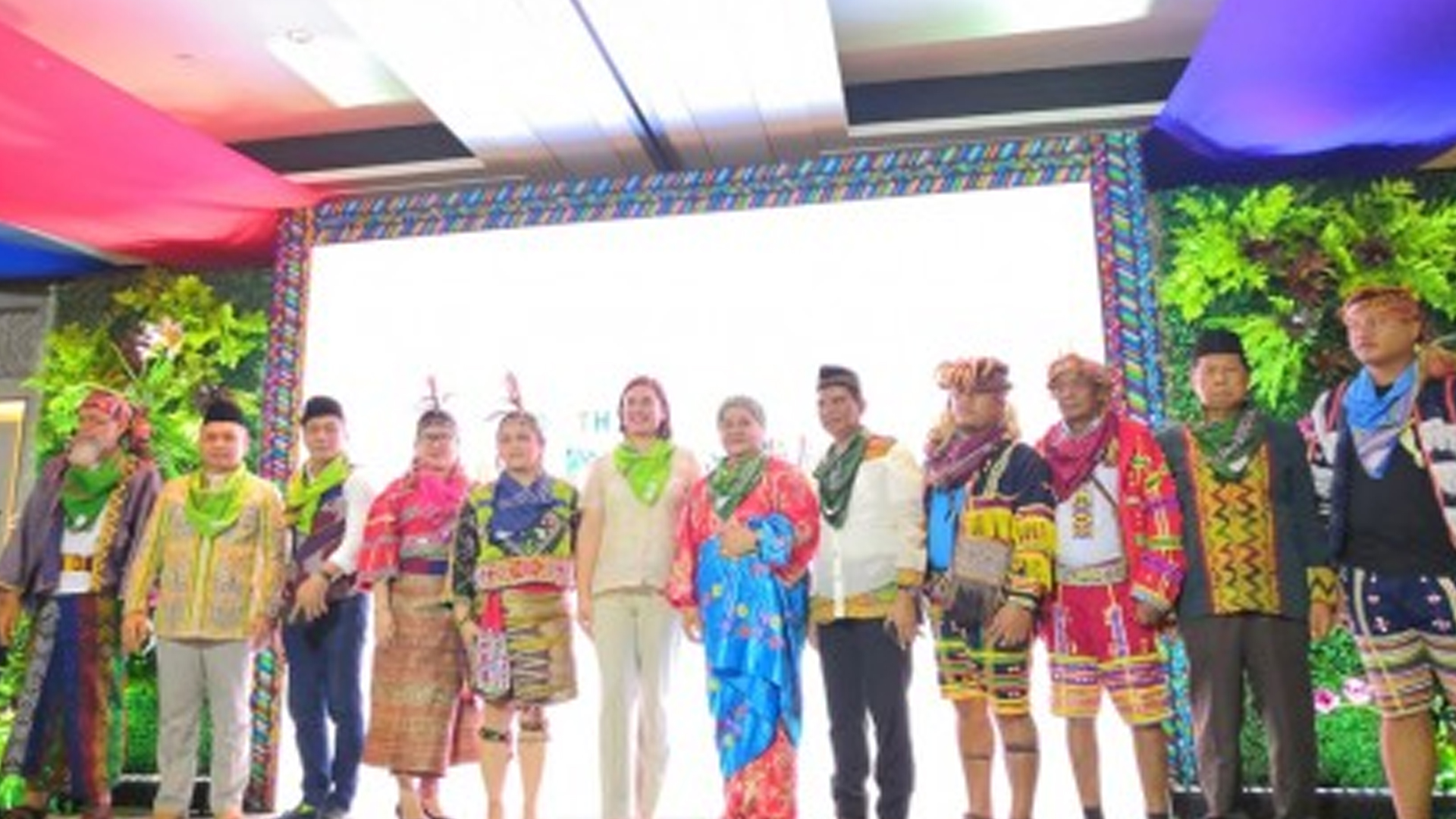 Mayor Sara Z. Duterte led the media launching of the 34th Kadayawan Festival last Monday.
In her speech, Mayor Sara said she hopes the annual celebration would give Dabawenyos the opportunity to appreciate and celebrate the blessings poured out to the city.
"We celebrate it annually not just to give Dabawenyos a reason to celebrate; we do it so we do not forget where we come from and what blessings we have received through the years, blessings which we continue to receive today," the mayor said.
She described the festival as a "coming together" of the community to show gratitude the local indigenous peoples have helped shaped the history of the city.
"I am inviting everyone across the globe to come and visit the city this August to witness the highlights, the sights, and flavors of Kadayawan in Davao," she said.
Mayor Sara also called on Dabawenyos — IPs, Muslims and Christians — to go out and not just enjoy the festivities but to use Kadayawan as an opportunity to "continue to learn about one another and the uniqueness of each culture."
On the other hand, Gene Rose Tecson, City Tourism Operations Office (CTOO) chief, said the 2019 Kadayawan budget is estimated to reach up to PHP70 million — most of it coming from private sector partners.
"But we are still hoping for more [sponsorship] since we are increasing our prizes to the various competitions," Tecson added.
She said the city expects some 250,000 tourists this year, an increase of some 50,000 compared last year.
"That is why we spread the activities to all weekends of August. If we put all the activities in just one week, we might have a shortage in our accommodations," she explained.
As the main highlights for Kadayawan, Tecson thanked the 11 tribes of Davao for their continued support to the city and the community.
This year, she said, the Kadayawan will focus on the "Bantawan" or cultural shows featuring the traditions and dances of the 11 tribes while "Dula Kadayawan" will showcase tribal games.
Meanwhile, Col. Alexander Tagum, Davao City Police Office (DCPO) director, said that after a meeting among security agencies they have decided to increase security deployment during the festival.
"It means more security personnel will be manning strategic points and public convergence areas during the event to ensure the safety of the Dabawenyos and visitors," Tagum said.
Tagum reiterated the rule on bringing specific objects during the festival.
"No backpack and no jacket policy will be observed to control the possible entry of the terrorists. I hope our people will cooperate for this is for everybody's benefit," he added.
The 34th Kadayawan Festival will officially kick off on August 2. (PNA)