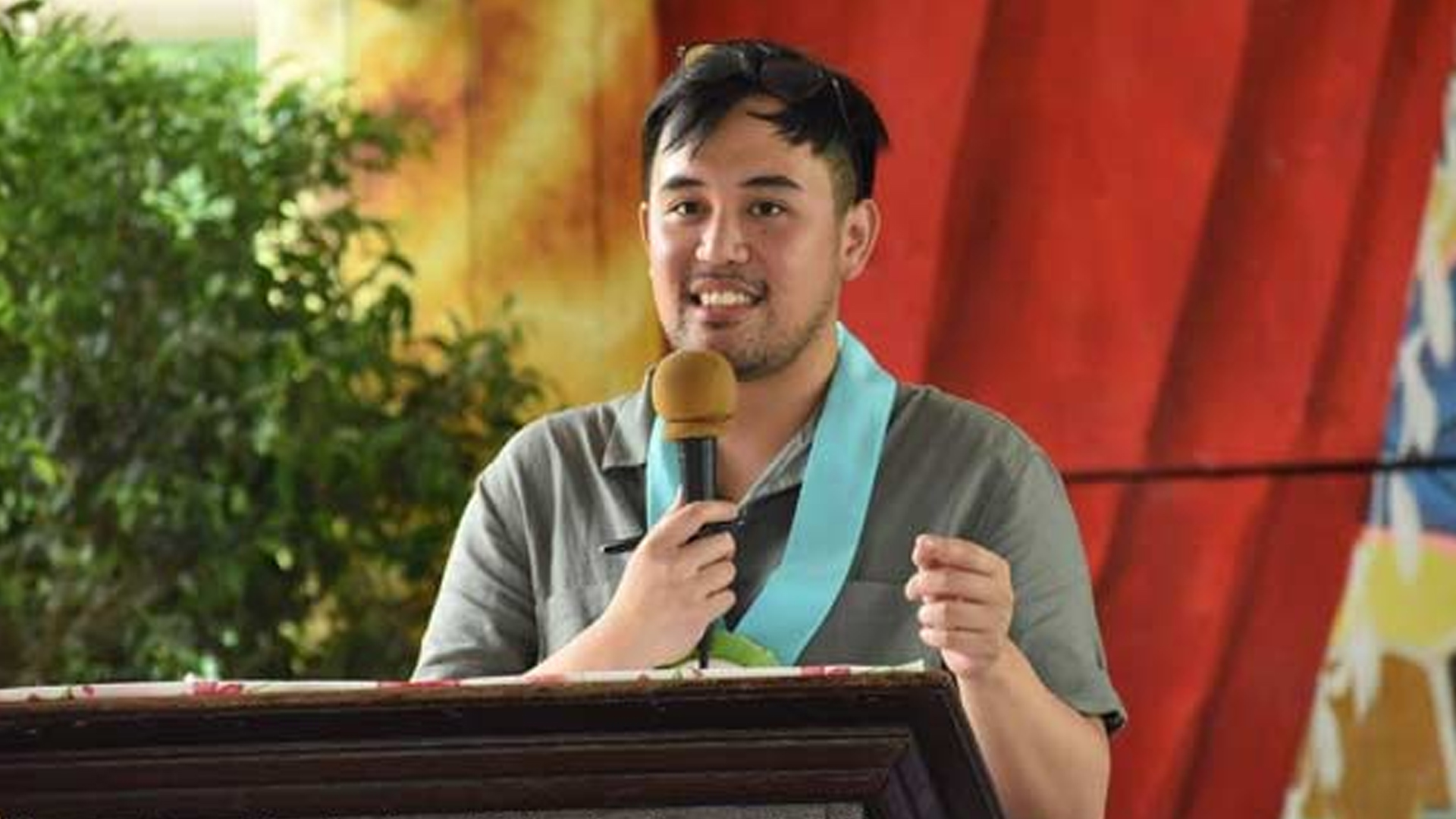 Pangasinan 4th District Representative Christopher de Venecia has filed a bill that seeks to develop and promote film and television tourism by creating an oversight board that focuses on the needs of the growing film industry.
"It intends to promote the Philippines as a prime filming location and to develop enabling policies that would ease procedural requirements," he said in an interview via Facebook on Monday.
De Venecia said the bill he filed last July 11 is also aimed at incentivizing films which may create a more positive image of the country, or any part of it.
"This measure does not, however, end at developing film tourism as an economic tool. This gives equal importance to the impact of tourism to immediate communities," he added.
The solon noted that unplanned tourism may result in environmental degradation and disruption to the lives of the local people.
"We could not just allow these to happen as the protection of our environment and our people is still of paramount importance," he said.
De Venecia's bill is initially named as Film and Television Tourism Act, or "An Act Providing for the Development and Promotion of Film and Television Tourism, providing funds therefore and for other purposes."
He explained that the film tourism's impact has been significantly evident in other countries.
"In New Zealand, tourist arrivals instantly doubled since the debut of the Lord of the Rings Trilogy in 2001, based on Forbes report in 2012. Visitors of Wallace Monument in Scotland increased from 30,000 to 200,000 following the release of Braveheart," he said, quoting a report from guardian.com in 2012.
De Venecia added the release of Chinese film Lost in Thailand has made China the largest source of overseas tourists in Thailand; and in Cambodia, Tomb Raider has attracted tourists greater than what Angkor Watt can actually accommodate.
De Venecia also said that in 2012-2015, Game of Thrones, a hit American series, boosted tourism in Dubrovnik, Croatia which received 245,000 more arrivals from tourists, more than 1.5 million overnight stays, and almost 126 million euros in revenue, according to a report in Tkalec, Zilic, Recher in 2017.
"The Philippines is in no way behind these countries in terms of beauty and distinctiveness. We have abundant breathtaking scenery and magnificent landscapes infused with rich culture, making our country a viable filming location," he said.
De Venecia, however, said the Philippines has yet to realize the full potential of film and television tourism.
Nevertheless, he said there are still several films and television series that have showcased the beauty of the Philippines.
De Venecia recalled that as early as 1979, the country was chosen as a film location for Apocalypse Now.
In 2012, some scenes of Bourne Legacy were filmed in Manila and El Nido, gaining praises worldwide, he added.
He also said that Amazing Race was also shot in El Nido back in 2014, and Survivor franchise was shot twice in Palaui Island and Caramoan, respectively.
De Venecia said local films and soap operas are also significant tourism contributors following the success of That Thing Called Tadhana and Forevermore, drawing thousands of tourists in Sagada and La Trinidad, Benguet, respectively.
"Indeed, the impact of film and television to tourism cannot be undermined," he added. (PNA)
Photo Credit: facebook.com/ChristopherdeVenecia