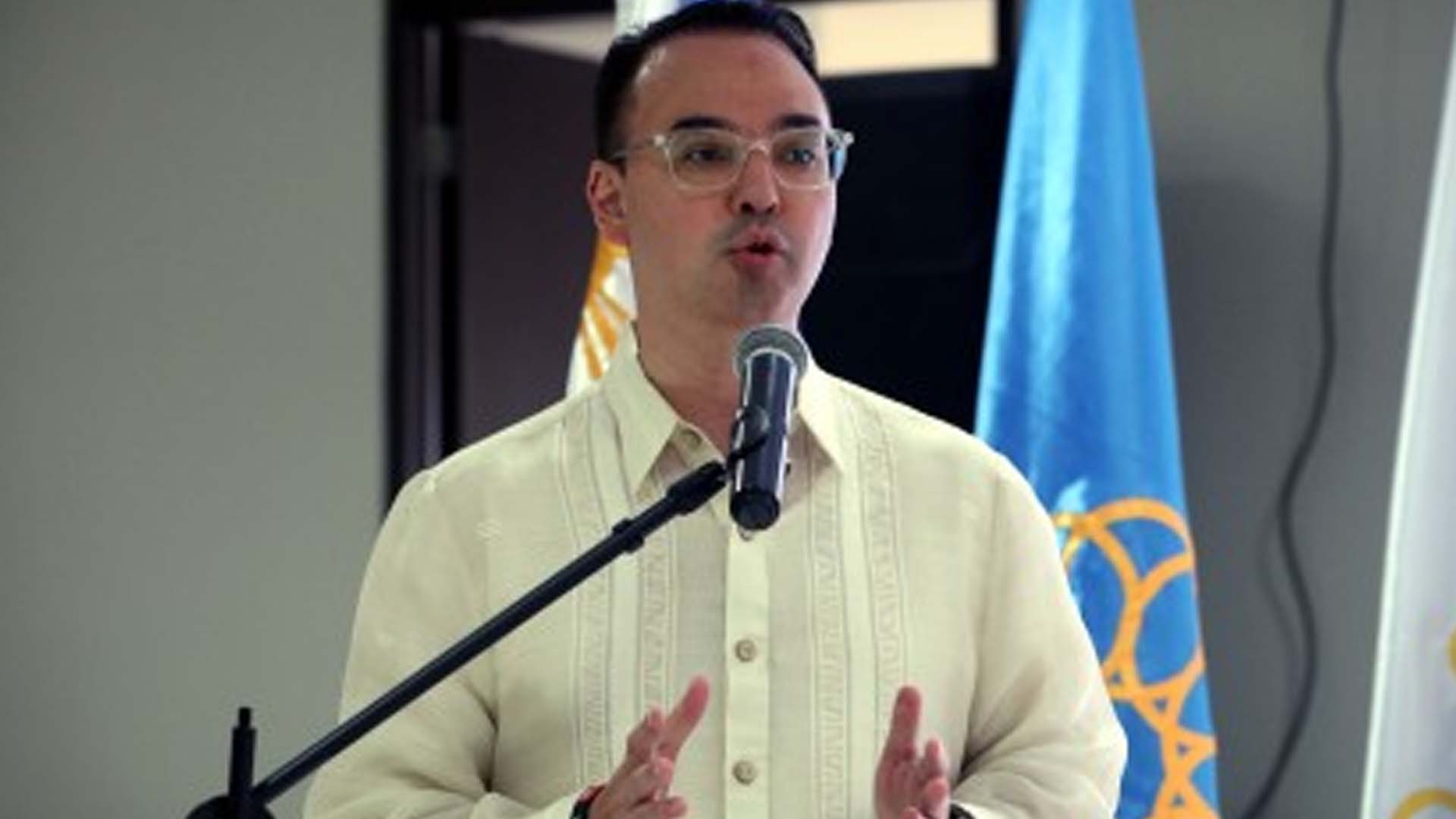 Speaker Alan Peter Cayetano said on Tuesday the House of Representatives will secure additional funds for the government's program to buy palay from local farmers to address the declining price of palay that is affecting farmers in some regions of the country.
In an interview before the start of the plenary debates on the proposed PHP 4.1-trillion budget for 2020, Cayetano said they would push to increase the PHP7 billion-allocation for the palay procurement program to at least "PHP9 billion or more" considering the drop of palay farmgate prices.
Earlier this month, farmers have complained to Congress that traders are buying palay or unhusked rice at a farmgate price of PHP12 per kilo or even lower.
At this price, farmers said they are at the losing end since the production cost of palay is more than PHP12.
The Speaker said one of the solutions to this problem is to appropriate more funds for the government to buy more palay from the farmers.
"'Yung (PHP)7 billion na pambili ng palay ay kulang na kulang if we want to solve the crisis sa presyo ng palay (The PHP7 billion allocation for buying palay is very insufficient if we want to solve the palay price crisis)" Cayetano said.
Meanwhile, the Taguig-Pateros lawmaker said the House is also eyeing additional appropriations for the establishment of a "camp development fund" for the development of all police and military camps across the country.
He pointed out that there is no specific item in the budget for the development of the various camps of the Philippine National Police (PNP) and Armed Forces of the Philippines (AFP).
"So every time kung sino ang commander ng lugar nya, naghahanap ng paraan. Minsan lumalapit sa local government or sa Department of Public Works and Highways (So every time, whoever is the commander of the camps will find a way. Sometimes they will approach the local government or the DPWH)," Cayetano noted.
"So in the same manner that we have a school building program, we want to put a camp development fund," Cayetano said.
The House leader said they are studying an initial amount of PHP500 million for the said fund.
Besides the funding for palay procurement and camp development, Cayetano said the House might augment the budget for the Commission on Higher Education for the implementation of the free tuition program in college.
Cayetano said they are also reviewing the funding needed for the full implementation of the Universal Health Care law. (PNA)