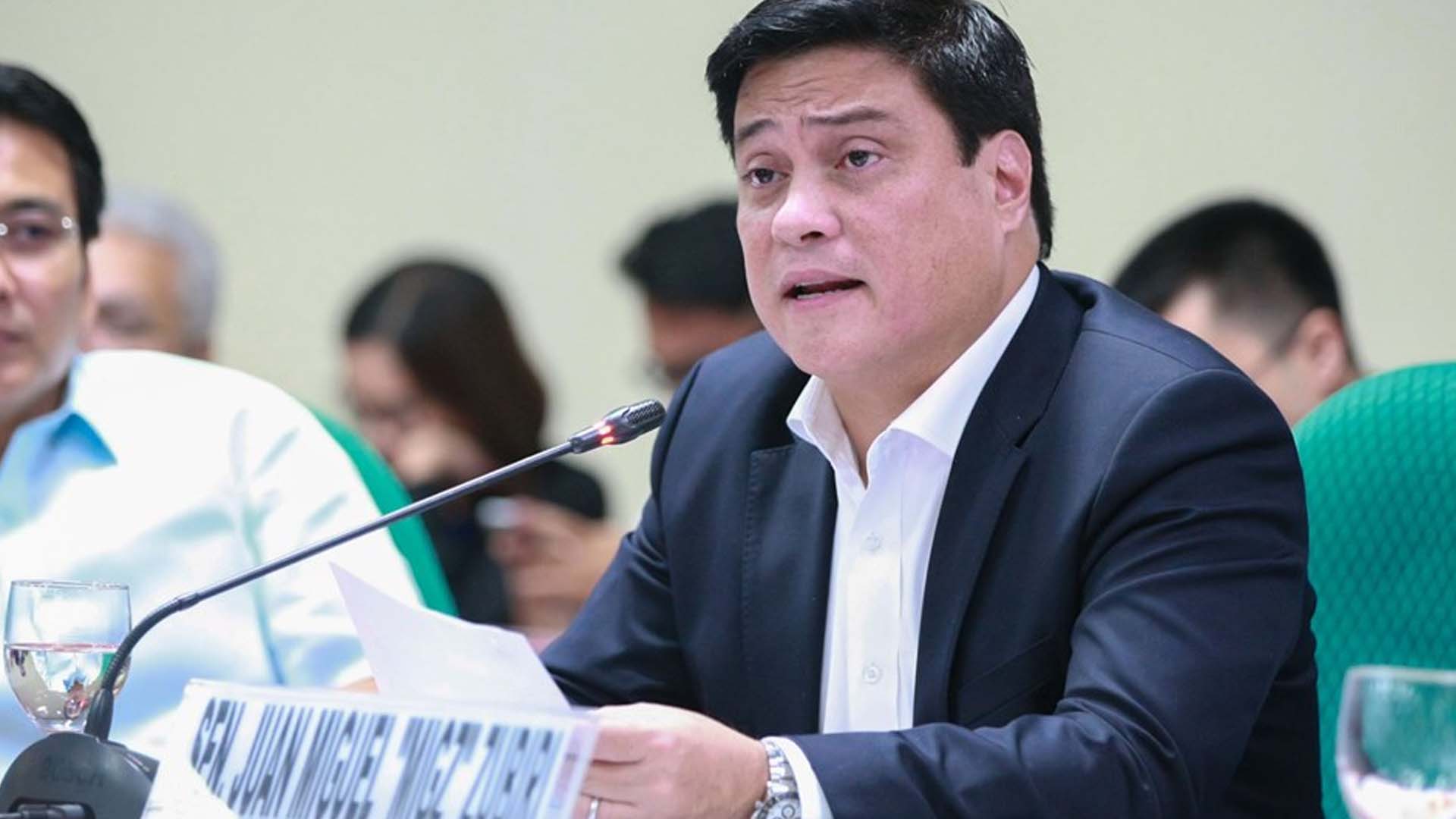 "The new charter of the Cooperatives Development Authority shall boost cooperatives in the country through the reformatted Board representing six major sectors," said Senator Migz Zubiri, during the 9th National Tripartite Conference for Cooperative Development recently at the KCC Mall in Gen. Santos City sponsored by the Liga ng mga Cooperative Development Officers sa Pilipinas (LCDOP).
"I urge the Land Bank of the Philippines, the Agriculture, Trade and Industry, Finance, Labor and Employment, Education, Transportation and other concerned government agencies to support the Liga's drive to make the Philippines the #1CoopNation," said Zubiri, sponsor and author of Republic Act No. 11364, or the Cooperative Development Authority Charter of 2019 and R. A. No. 9520 or the Philippine Cooperatives Code of 2008.
Zubiri highlighted the major changes in the CDA, the government regulator of the cooperatives sector. "Firstly, the reorganized CDA Board of Directors is now to be composed of representatives from six clusters of various sectors: credit and financial services, banking, and insurance; consumers, marketing, producers, and logistics; human services (health, housing, workers, and labor service); education and advocacy; agriculture, agrarian, aquaculture, farmers, dairy, and fisherfolk; public utilities (electricity, water, communications, and transport). The CDA Board of Administrators used to comprised of two representatives each from Luzon, Visayas and Mindanao."
"Hindi na po regionalism ang basehan ng Board membership kundi experience. Bago po ma-appoint bilang director, ang mga candidates po ay dapat may at least five years of professional experience in the sector. Thus, they're in the best position to address those problems from within the CDA."
"The law also granted the CDA more powers to enable them to function as the consultative and coordinating agent between the CDA and the sector and enable the Authority to address inter and intra-cooperative disputes. Most important, the CDA will now have more teeth to cleanse the rolls of cooperatives and weed out fly-by-night coops used by scammers and fake cooperatives that give the sector a bad name.
Likewise, the CDA will determine and recognize the qualified sectoral apex organizations which will create a more solid national alliance of cooperatives. It is also mandated to hold regular consultation with the sector, local government units."
Zubiri was the Senate Committee on Cooperatives Chairman in 2007-11, and then again in 2016 to the present. The achievements of the billion-peso cooperatives, the improved economic status of their members and progress in towns and cities with strong presence of cooperatives "demonstrate how empowered communities can become given the tools to build a strong cooperative bedrock. Coops are able to do so much for their communities, sustaining their socio-civic programs through their well-established Community Development Funds."
Zubiri is acknowledged as the consistent defender of cooperatives as when he stopped the government's intention to withdraw tax incentives and fee privileges of the cooperatives during the deliberation on the TRAIN Law in 2017. "Ngayon pong 18th Congress, handa po akong ituloy ang laban para sa mga karapatan ng sektor. If there are bills that once again threaten the sector's tax privileges, or any of its rights in any way, you can rest assured that I will not let it pass without amendments. Wala pong lulusot na batas na tatapak sa mga karapatan ng cooperative sector. Pangako ko po iyan sa inyo."
Photo Credit: facebook.com/migzzubiri