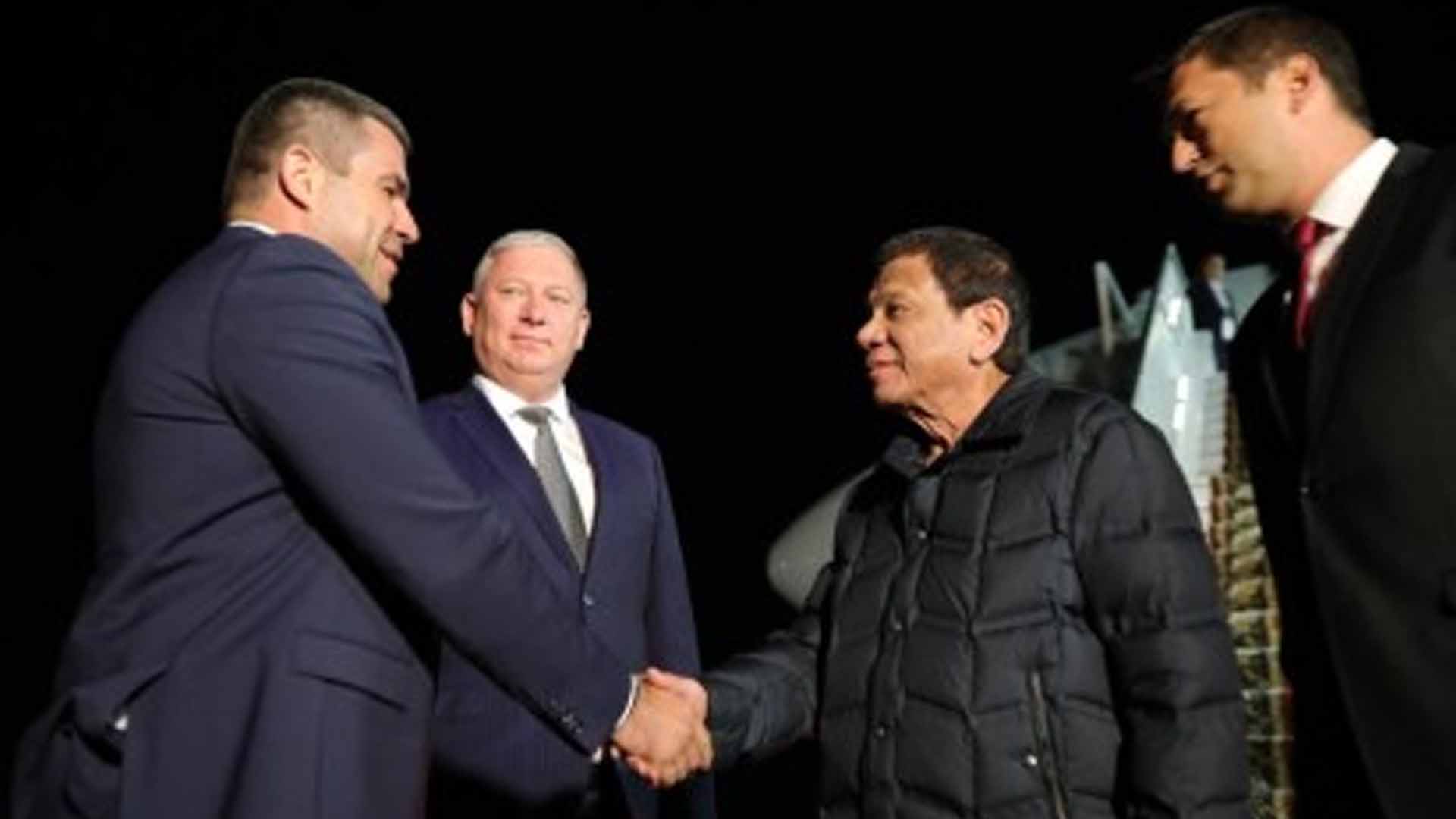 President Rodrigo Duterte's second trip to Russia is part of his independent foreign policy to establish partnerships with as many countries, apart from traditional allies, Malacañang said.
Presidential Spokesperson Salvador Panelo said this was among the other topics brought up in Duterte's bilateral meeting with Russian Prime Minister Dmitry Medvedev in the latter's office on Wednesday.
Panelo further described Duterte's independent foreign policy as founded on "shared interests, sovereign equality, and pragmatism".
According to Panelo, Duterte told Medvedev that his visit to Russia will cement the "improved relations" between the two countries.
"The President discussed with the Prime Minister how the relations between the Philippines and Russia have progressed in recent years," Panelo said in a statement.
He said Duterte also mentioned an increase in cooperation between the two countries, particularly in defense and military-technical, trade and economic, and socio-cultural and education.
Meanwhile, the Palace official said Duterte also expressed appreciation to the Russian government and people for the hospitality extended to Filipinos living and working in Russia.
Philippine Ambassador to Russia Carlos Sorreta earlier said there are currently about 10,000 Filipino workers in Russia, with 90 to 95 percent of them working as nannies or household service workers.
After meeting Medvedev, Panelo said Duterte is also slated to meet Russian President Vladimir Putin to witness the signing of agreements aimed at expanding cooperation in a wide range of areas.
He said Duterte is expected to speak at the plenary session of the Valdai Discussion Club, or Valdai Forum, one of Russia's most prominent and respected think tanks and discussion groups attended by top Russian and international officials as well as policymakers, academics, and journalists.
The Palace official said along with the theme "The World Order Seen From the East", Duterte will discuss a subject matter close to his heart such as charting an independent foreign policy. (PNA)