The pandemic has highlighted the vital role of digital ecosystems in the efficient delivery of services as demand for connectivity rises.
Many brick-and-mortar stores and offices that failed to adapt to the digital world struggled, or even shuttered during the pandemic, while those that turned online found themselves viable, and others, thrived.
Under the leadership of Department of Information and Communications Technology (DICT) Secretary Ivan John Uy, the DICT has promised to provide Filipinos with the digital tools to help the economy recover and make the Philippines "more competitive".
"We see that there are so many things that are in store for us in this current administration. Our digitalization efforts will be pushing through with more vitality, with more energy, and we have a president who is digitally in-tuned with what is really needed in terms of information and communication technology to make the country really move forward," Uy said in an interview with the Philippine News Agency (PNA).
He said the marching order of President Ferdinand "Bongbong" Marcos Jr. to the DICT is this: "We need to digitalize the Philippines."
How is this going to be done? The DICT is eyeing to work with legislators to address bureaucracy in the government.
"Many of our rules on procurement, civil service, are very restrictive and medieval, if I may be allowed to say so. We need to work with our legislators to introduce amendments in order to free up and make our bureaucracy more conducive to technology-enabled governance and to a technology-enabled economy," Uy said.
He also emphasized the need for a budget that would allow the implementation of the DICT's plans and the construction of necessary infrastructures.
"Hopefully our legislators will give us the money so we can implement all these digital infrastructures that need to be set up all across the country," he said.
With these programs, the DICT hopes to bring up the country's economy, make its citizens digitally competitive globally, and fulfill the president's marching order.
"I intend to fulfill that mission until the end of his term. And when the time comes, I would like to tell the president; 'sir, mission accomplished,'" Uy said.
Digitalization and e-governance
With the increased demand for online availability of government services during the pandemic, the DICT will push for the digitalization, harmonization and standardization of data among government agencies to enhance public service.
"My objective is you fill up once with the government, and all of that information is now collected. If the DFA needs that, we throw the data there. You don't need to fill up quadruplicate forms again there. And then we will just verify your identification through the National ID System," Uy said, referring to the Philippine Identification System (PhilSys) rolled out in 2019.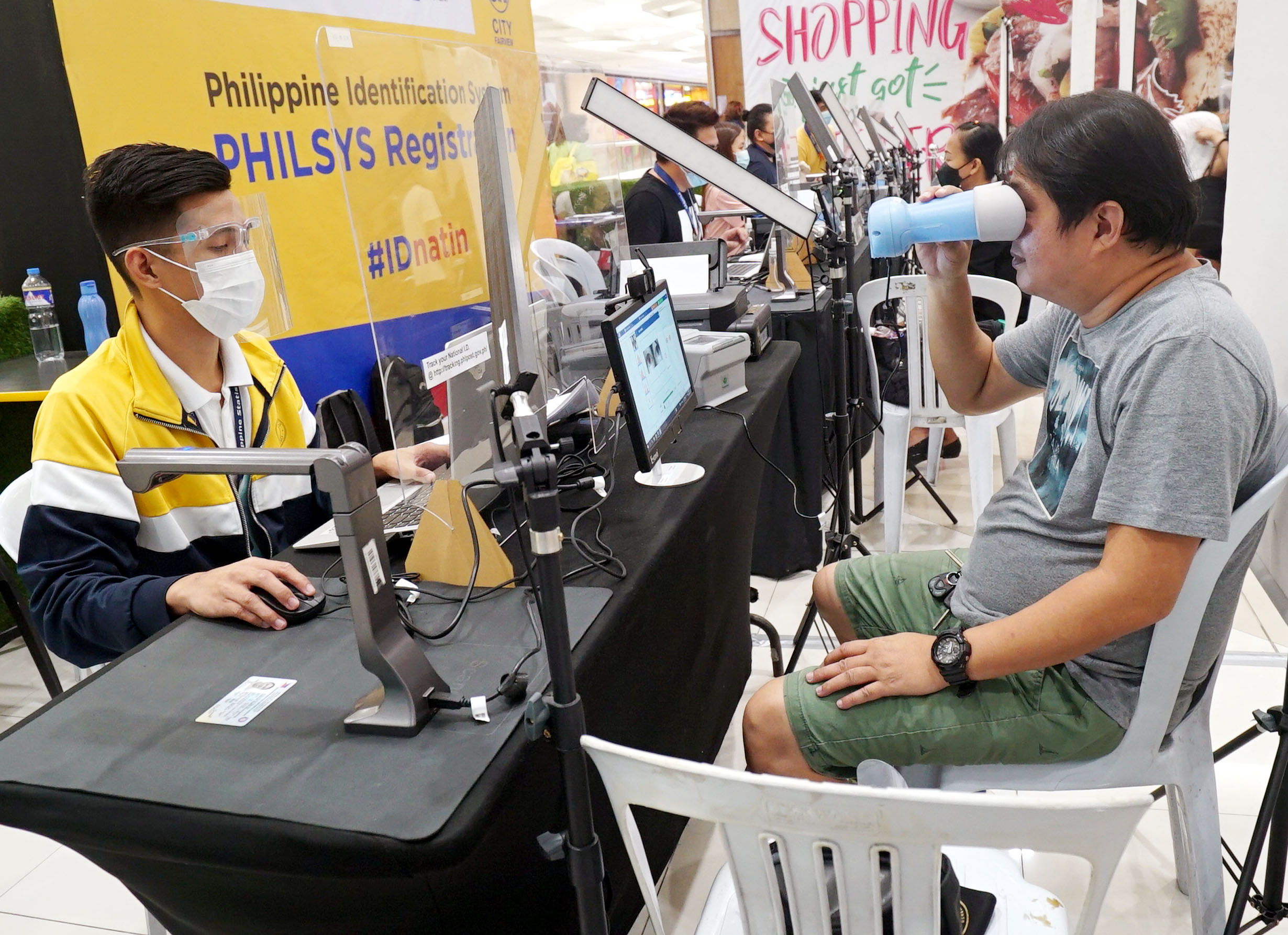 According to the World Bank, with the PhilSys, the Philippines provided a "great example" of a government addressing digital ecosystem gaps by strengthening the foundational ID, digital data governance and digital payment systems.
The DICT is also pushing for a shift into an online payment system with government transactions to avoid corruption.
"I'm sure a lot of people won't be happy with that, but that really has to be done in order to minimize opportunities for corruption. Especially by stopping handling cash," he said.
Connecting remote communities
The DICT is prioritizing the connectivity of remote communities, areas that have been neglected by commercial internet service providers (ISP) due to the challenges of their location and have minimal, if not negative, profit margins.
As a short-term solution, the "Free WiFi For All" program that began in the previous administration will continue its rollout throughout the country.
"We intend to, at least initially, light up many areas where equipment has already been deployed. Except that the missing parts are in either the last miles or in the middle mile that will provide the connectivity," he said.
In these areas, he said the expected entry of Starlink — a satellite-based ISP under Elon Musk's SpaceX — would provide high-speed internet in geographically isolated areas through the use of low-orbit satellites.
For a cost of around USD500 (about PHP28,000) for a satellite dish and a monthly cost of around USD100 to USD200, Starlink is expected to provide up to 200 Megabits per second (Mbps) of low-latency internet service.
"These things do not need to be in individual homes, they can be shared by the community. I think that is strategic," he said.
Starlink is seen to begin a gradual rollout of its service across the country by the last quarter of 2022 after it expressed its desire to have the Philippines be its first site in Southeast Asia.
"We are doing everything we can to roll out the red carpet and help them make it a reality. We're hoping very soon. We're not clear yet on the dates but I'm hoping it will be less than one year," he said.
Online shop for MSMEs
While digital transformation has become almost a necessity for businesses, its cost and knowledge are out-of-reach to some, especially to micro, small and medium enterprises (MSMEs).
In response, the DICT is eyeing the creation of an online shopping platform, similar to other online shops like Lazada or Shopee, that would provide a complete e-commerce ecosystem — from sourcing of raw materials, and marketing, to an e-payment system.
"They don't need to design or develop their own website, hire a systems integrator or hire programmers. They wouldn't know who to hire. And if they talk to the big ones, the big ones will not bother with them. Because these are MSMEs, they cannot afford the big ones. So, the government has to come in," he said.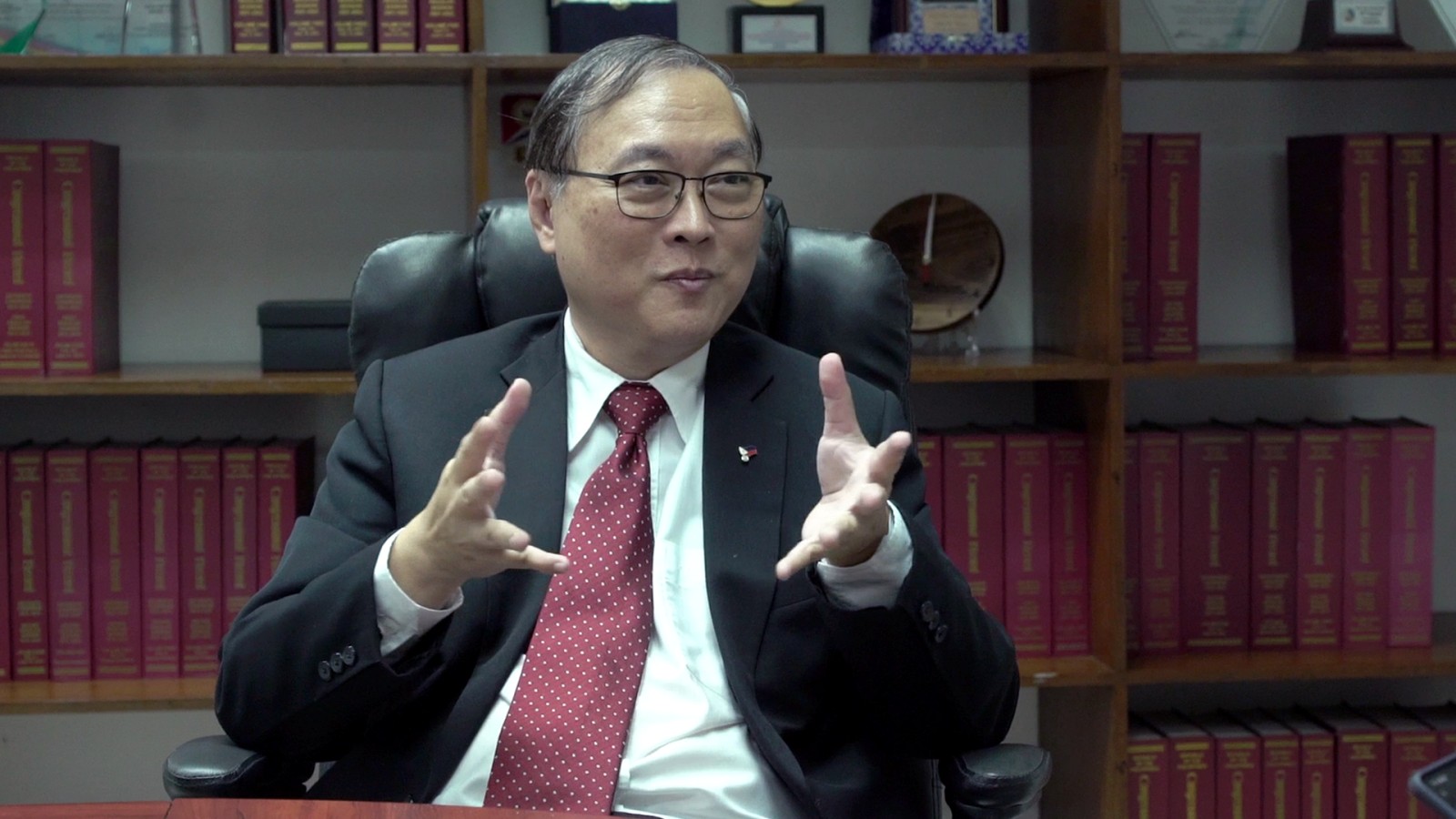 The platform would be run by the DICT in cooperation with the Department of Trade and Industry and would aim to help businesses "seamlessly" transform into the e-commerce world.
Instead of having to design and develop their own websites to expand their businesses online, he said the government would design the platform and the MSMEs would simply need to "register and be onboard."
"[It will] assist them to transform their businesses and introduce them to the e-commerce world seamlessly. Kasi 'yan ang challenge nila (Because that's the challenge for them). Where the heck are they going to hire web designers?" he said.
The project is to address the effects of the Covid-19 pandemic that shuttered numerous businesses while others who adapted online thrived, he said.
"They haven't been able to shift their business into the e-commerce platform because of challenges. We're here, and we'll solve those challenges for them and make it easier for them to do," Uy said.
National Broadband Plan
With most of the government still relying on data centers and internet services owned and operated by the private sector, the DICT will continue the National Broadband Plan (NBP) to provide the government with its own "digital backbone" not only to improve its service but security as well.
"We don't need to do it in 'islands' of IT (information technology) kingdoms or do it on their own because especially in the area of cybersecurity, might as well have a big agency to handle the entire cybersecurity infrastructure," he said.
Having a single digital backbone for the entire Philippine government would also allow the hiring of "world-class" cyber-security experts.
"You cannot afford that in each department. But if it's the government as a whole, then we can provide a more robust and more world-class system," he said.
Cybercrime and digital literacy
With much of the world shifting online, the government has to continue enforcing the law and ensuring the safety of Filipinos in cyberspace.
The DICT, through the Cybercrime Investigation and Coordinating Center, will work with other law enforcement bodies — both in the Philippines and in other countries — to catch cybercriminals, especially those engaged in child exploitation.
"Child porn is actually an international crime so it cuts across all the countries. So, all the countries must cooperate in order to remove this menace," he said.
In addition, the DICT will work with the Department of Education to enhance the country's digital workforce, digital awareness, and digital literacy, especially among the youth.
"The youth will learn that as part of their language is literacy in the digital world. How to protect themselves from these cyber criminals, cyber fraudsters, and address many of the concerns that come with technology," he said. (PNA)